Blackbaud CRM Setup Instructions
It's time to connect with Dataro. Welcome aboard!
Blackbaud CRM is a powerful and more complex system, so here's what we need for the setup.
What we require:
A system administrator account. Dataro will provide you with our preferred username and email address to use for the account. You should create a suitably strong password using a tool like https://passwordsgenerator.net/. You can then add the details of your environment to the Connections page.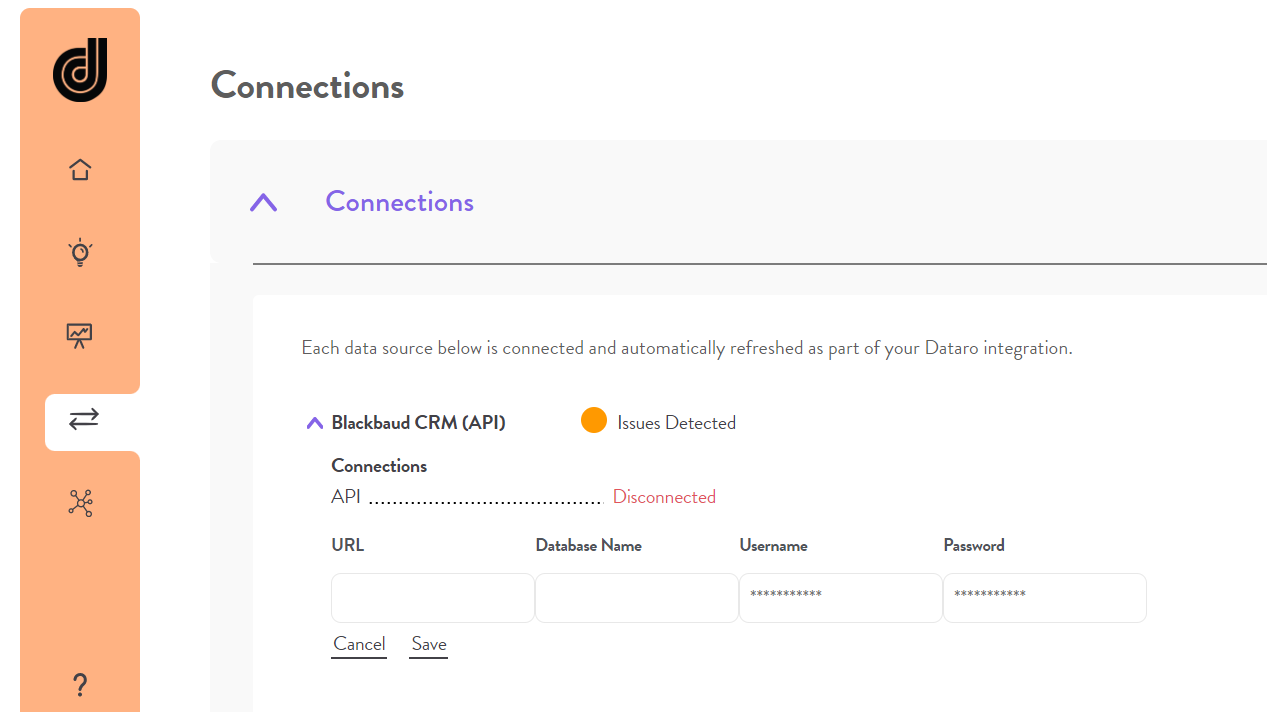 Once we have these credentials, we can proceed with the setup.
What we will create on your system:
We will create multiple Ad-Hoc Queries (depending on your data volume) in order to extract data
We will create a number of constituent attributes to store the model scores and rankings
Once we've completed the setup, it's time to proceed with Campaign Tagging.
Tagging all transactions in your database is an important step in generating the right predictions for your donors and you can learn more about process in our article about
Campaign Tagging
.